Sports Resort Hot Packs!
2013 Sports Resort Hot Packs – 4 Guaranteed Hits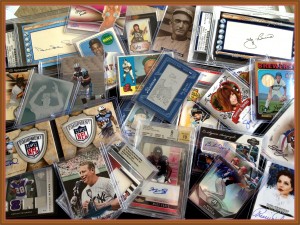 Each pack of our featured product contains 8-10 baseball cards from recent  years. Each pack is guaranteed to contain a great compilation of autographed cards, rookie cards & rookie insert cards (refractors, die cuts, etc), relic cards, combination auto/relic cards, & serial numbered cards. This year's release contains randomly seeded SUPER HOT PACKS containing 8-10 cards that are either ALL AUTOS, RELICS, REFRACTORS or CHROME ROOKIES (falling approximately 1:24 packs)!!!
Pack Breakdown:
2 Autographed or Game Used Relic Cards
2 Serial Numbered or Refractor Cards (Could be 3rdAutograph or Game Used Relic)
4-6 Star, Rookie or Insert Cards
Brands Represented Include: Topps, Topps Chrome, Bowman Chrome, Bowman Sterling, Topps Tribute, Allen & Ginter, Topps Museum Collection, Topps Marquee, Prime Cuts, Topps 206, Topps Tier One, Leaf Metal Draft, Topps Triple Threads, Bowman Platinum & Much, Much More!!!
Each pack will contain rookies, current stars & prospects, phenoms or hall of fame players. Sports Resort Hot Packs are available on a pack-per-pack purchase or in bundles of six (6) packs (with a $5.00 savings).
1 Pack – $14.99 USD (Free Shipping)

6 Packs – $84.99 USD (Free Shipping) – Save Nearly $5.00
Purchases of a 6-pack bundle will receive an additional bonus hit – you will not be disappointed.