Program Summary
Here is just an outline of many activities to enrich your experience
of your Hawaiian Journey.

Trips to the most beautiful places of the island.
Experiencing authentic Hawaiian culture: Hula
Relaxation and rejuvenation: beaches days, aquatic body work, massage, Osho's meditations, painting meditation, herbs bath, Trance dance, Soul Hunting, Ho'oponopono.
Swimming with the dolphins in their natural ocean setting.
Exploring Volcanoes National Park and hiking out to witness the lava flow.
Be mesmerized by the natural beauty of the Big Islands many Waterfalls.
Sit amongst the stars on the summit of Moana Kea.
Visit to the island's two major cities Hilo & Kona.
Lounge on a beautiful black sand of Kehena Beach frequented by Dolphins.
Soak in natural warmponds.
Treat yourself to a relaxing natural sauna in the natural steamy lava caves.
Energize your body, soul & mind with a Trance Dance Ritual – The Dance of Life.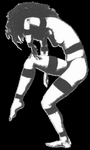 Experience the silence of your inner being through Osho Meditation.
Bath yourself in herbs & flowers with an ancient Mayan purification ritual.
Express your creativity side with Meditative Painting.
Ho'oponopono …freedom for the soul.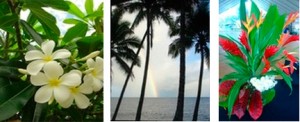 shola59@yahoo.com